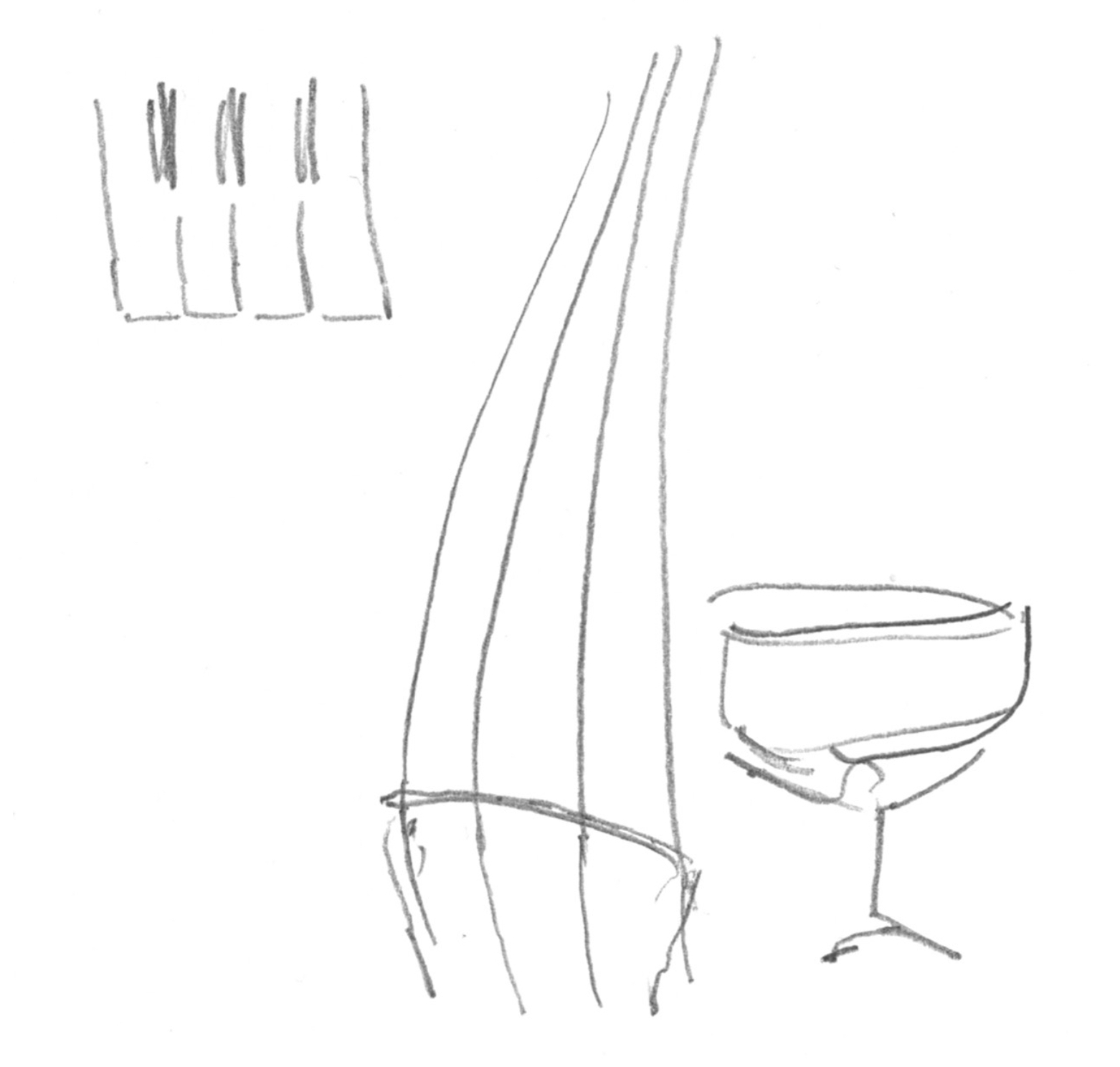 Chris Lawson said, 'I thought the session was really good! But when you left the studio, you looked a bit down.' He was probably right; I wasn't sure as I departed the ABC Studios that we'd really got all I'd hoped we might get from the stuff I'd taken in. Recording is curious like that; things that you thought rocked the house can appear rather drear on later audition, and things that seemed flat can later reveal themselves as quite glorious. I can't count the number of times I thought I'd totally rogered something only to find later that there was nothing to worry about, and I even actually liked what had happened.
Chris's words were in reference to our recording session on December 16, 2019. Sounds like an age ago now, because, well, we've had a pandemic! And music had its own hospital stay for the duration, narrowly avoiding a 'not for resus' order.
My journal entry from that day follows:
Days to which you look forward, and then about which you wonder. The wondering is epic, the feeling of lost hope, of work put to no effect, all that. The nagging sense that all the energy spent is wasted. On the bike to the ABC Centre to record again with Ben & Dave. My dearest musical colleagues, the sharers of what I feel is mine to give. And beautiful Chris, who gave the first day of his leave to have us in the studio. And why do we make records? What earthly reward is there in being creative? I'm fu-u-ucked if I know. But the session seemed to go well enough and although I'll wait to listen Chris seemed to think it was good and I hope we've got an album out of it. Came home after [non-alcoholic] drinks with Jenni – who also liked what she heard – to Vesper martinis. It's been 15 days and today was huge. I know what I have to do. Very soon I'll start doing it again.
The '15 days' refers to a brief period of sobriety. Currently I'm not drinking at all because I visited a GP just before Christmas who was shocked at how much I've been putting away and emphasised its deleterious effects on my health, mental as well as physical. This time it actually feels good, achievable, and today is my twenty-eighth consecutive sober day. This period has included both Christmas and my brother's wedding, so I'm feeling little short of heroic. All that however is by the bye.
Between 20 December 2019 and 13 January 2020 my family and I were in Spain, travelling between cities and having the most marvellous time. I cannot describe the feeling of standing in front of Picasso's Guernica and thinking, he stood here. Or being atop Gaudi's Casa Mila, or inside the Sagrada Familia. As a creative, and all that. It was incredible, and what we've said ever since we got back has been, 'thank God we did it when we could.' Because we returned to Australia and covid got going and everything shut down. While we were there, though, on the lengthy train and bus trips between the towns we visited, I checked out what Ben and Dave and I had recorded. And despite whatever misgivings I may initially have had, I found myself coming to be very pleased with what we'd achieved. I thought, this has variety. This is, in fact, original. There are things here we haven't done before, and things I haven't heard anyone else doing either. I think I can make an order here – all the tunes came from the 366 I'd written in 2016 – with January 1 kicking off and December 31 winding things up. I came to listen with great pleasure to the things we'd made, and to feel a rather special gratitude that we'd managed to get into the studio and have the mics switched on.
The editing and mastering of the recording were done remotely, once I was back in town, since I was not permitted to go to the studio. Chris and I sent emails back and forth, assessing order, spaces between tracks, volume, everything. Because Cheryl Orsini, who designs the covers for my albums, is in Sydney, that work is always done remotely so there was no change there. But gradually it all came together and was pressed and released on 20 May 2020. Which kind of sounds quick, all things considered. (Probably I put the digital files on Bandcamp before I actually had the CDs, but it would only have been a week or so's difference.)
Obviously with live performance in a temporary grave, the album was never launched. I sent it to every radio station in Australia that I could find, and the response there was really lovely, with a great number of them actually playing selections from it. This was the first time I had totally self-produced an album so all the publicity and everything was entirely down to me; I thought I did an okay job of it. The record got a couple of reviews, and people bought copies, physical as well as digital, and generally speaking I was pretty happy with the whole thing.
The last date I can find in my diary that I performed with Ben and Dave is 7 March 2016. Could it really be that long? We did do some double trio performances that year, although when the time came to record with whom you can be who you are neither Ben nor Dave was available so the session was undertaken with a different rhythm section. The recording of There'll be some changes played was preceded by rehearsal, but I think they are the last times until now that we played together, and they were not live.
So it gives me enormous pleasure to announce that on Sunday, February 12, at 2pm, the three of us are finally reconvening at St John's Anglican Church, Camberwell, to give a now very rare live performance. It will be in the manner of a CD launch, because most if not all of what's on the album will be included, but it will also have something of the character of a retrospective, since this is our fifth album, and there'll be some even newer stuff thrown in as well. The church is at 552 Burke Rd, Camberwell, and has a fabulous Mason and Hamlin piano that I really enjoy playing; it is going to be wonderful to be together again and to offer some of our original music.
This link leads you to the ticket-buying department, so please if you're disposed give it a click. We'd love to see as many of you as are able and interested to be there, as we can.
https://events.humanitix.com/tim-stevens-trio
Wishing everyone who reads this a very happy new year. May it be a pearler.
18.i.2023