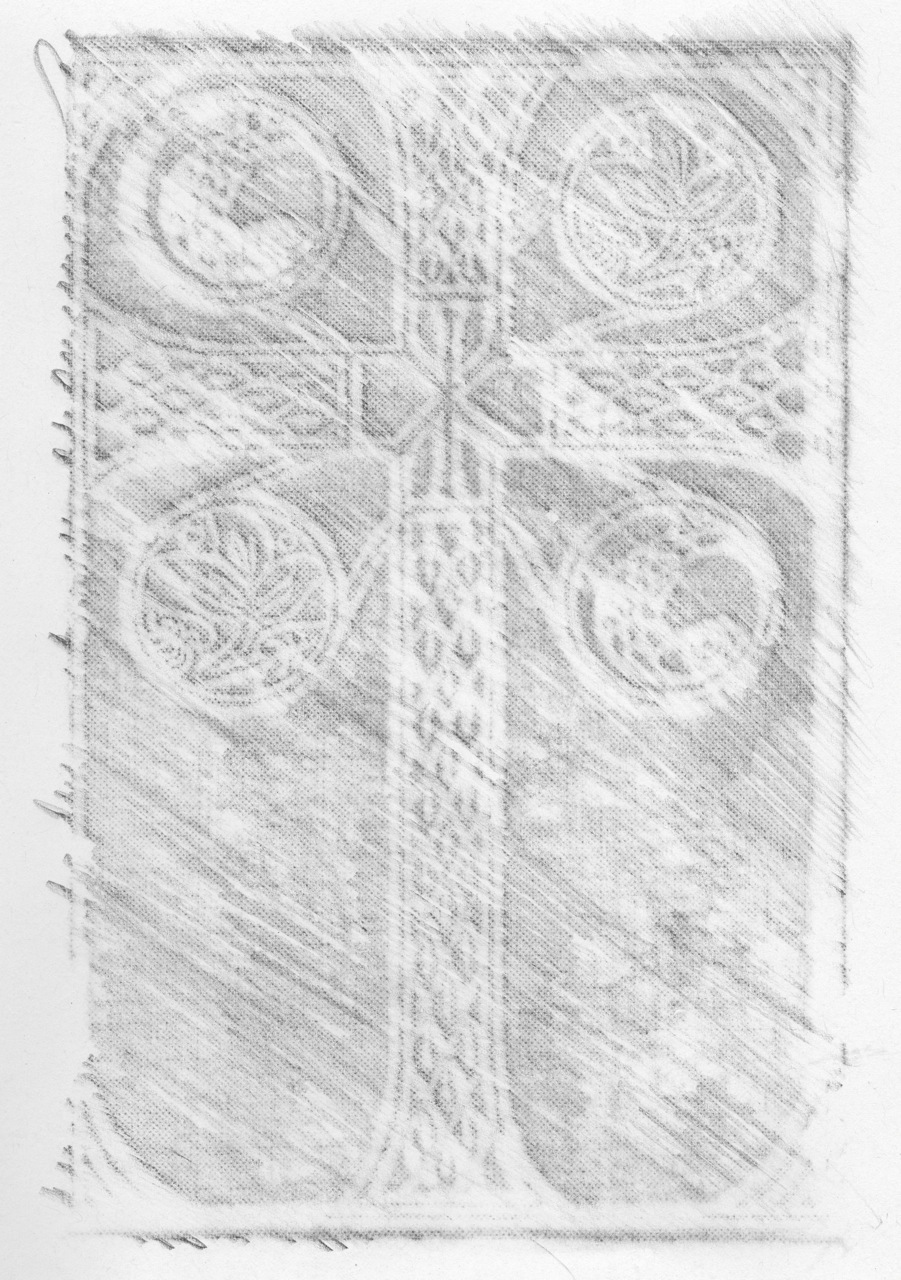 Two things surprised me: I was nervous, but nowhere near as nervous as I'd expected I'd be, and today I'm not in a slough of depression such as frequently follows a big performance. All this seems very good.
When planning this concert I wanted to include specific pieces that I remember from long ago, and that have in one way or another influenced me, but I thought I'd be trying to play around them if not actually playing them in their entirety. Then as things went on I decided I would include a few written pieces, but I didn't want to print their titles on the program in case it meant that people listened out for them and missed what was happening in the meantime. (I'm such a control freak.)
Anyway, now it's all done I can make these revelations in retrospect, so here they are.
Initially there was an improvisation, and it gave way eventually to the English traditional melody harmonized by Ralph Vaughan Williams (1872-1958) as 'King's Lynn.' This tune makes the rounds, and as I wrote earlier it was reintroduced to me most recently in connection with some words I'd never heard before. I remember it as accompanying text by G. K. Chesterton (1874-1936), of which a verse seems worth reproducing in the current context:
'O God of earth and altar,
Bow down and hear our cry,
Our earthly rulers falter,
Our people drift and die;
The walls of gold entomb us,
The swords of scorn divide,
Take not they thunder from us,
But take away our pride.'
This hymn is found at no. 492 in The New English Hymnal.
This was followed by another improvisation, which along the way found itself in psalm chant territory; this was merely the rhythmic scheme of chants, each improvised according to my own harmonic agenda. Bringing things back into D minor cleared space for the re-setting by Charles Wood (1866-1926) of music by Thomas Tallis (c.1505-1585): his 'First mode melody', or 'Man blest no doubt who walk'th not out', the first of the Tunes for Archbishop Parker's Psalter (1567). Wood's manipulation of this material became 'My God I love thee, not because I hope for heaven thereby', from The Passion of our Lord according to Saint Mark (Leighton Buzzard: The Faith Press, 1921). This I sang at St Paul's Cathedral, Melbourne, way back in the day. My brother was the toast of Young and Jackson's for his rendition of the treble solo in the last verse. In my research through the hymn books it is only in The Book of Common Praise with Australian Supplement (Melbourne: OUP) that I have found this tune and these words matched.* There, should you wish to access it, it is at no. 664.
Next up was the jazz, since Mood Indigo is a jazz season and I thought there'd better be at least a nod towards that tradition. At first this was simply 'jam in E-flat' with no specific or repeating chord progression, but as things moved into focus I was playing over a set of changes extracted from the hymn tune by John Ireland (1879-1962) entitled 'Love unknown'. Whether this was kosher I can't say for sure, but enough of Ireland's harmonic language is familiar to me as much from contexts other than the hymn book that I thought this was a particular manner in which to demonstrate the cross-stylistic continuity. 'Love unknown', to the rather lovely words by Samuel Crossman (1624-1683), is at no. 86 in The New English Hymnal.
The next improvisation preceded a motet by Jacob (or Jacobus) Vaet (c.1529-1567): 'O quam gloriosum' – 'O how glorious is the kingdom, where all the saints rejoice in Christ. Dressed in white robes, they follow the Lamb wherever he goes. Alleluia.' My acquaintance with this dates also from my time at St Paul's Cathedral, although any idea of when or why we sang it I have totally forgotten. There's a sung version you can watch from The European Grand Prix for Choral Singing, 2012.
Another improvisation followed, and it attempted to draw from the piece that was to follow it: the 'Magnificat' from the evening canticles of William Mathias (1934-1992) in G, op. 53. Another for which the Cathedral is responsible. Mathias in G was probably my favourite of all the evening services, and I still find it tremendously moving. In some instances (though not on the score I own) it's called the 'Jesus College' service, because that's where it was commissioned and premiered. It's published by OUP, and if you want to hear it being sung there is a marvellous resource over at the website of the Choir at St John's College, Cambridge, and you can check it there. You need to make an identity and sign in, but it doesn't cost anything and they don't hassle you with weekly emails or any such nonsense.

After the Mathias I did some work with nothing more than plagal (or 'amen') cadences, before playing the 'St Anne' fugue of J. S. Bach (1685-1750), BWV 552b. Because this was composed for organ, I had transcribed it for piano, not writing anything down but trying to figure out ways to represent the pedals in the correct register while not losing the sense of the interior lines. I think if I ever play this piece at home again, someone is probably going to strangle me.
The encore was a song by Leslie Coward, about whom I've been able to find no further information. Entitled 'Wandering the king's highway' it was recorded by Peter Dawson, which is why I know it since there was a Dawson tape in the family automobile back when automobiles had tape players.
If you're reading this because you were there, my heartfelt thanks for your attendance and your warm reception. If you weren't there, you've probably got an iron-clad excuse and I shan't be expecting you to trot it out for approval. My sincere thanks also to the Melbourne Recital Centre for the opportunity to deliver this program. Developing it and performing it has meant an enormous amount to me, and I had great fun.
*'My research' has been limited to the hymn books on the shelves at my parents' place. It's very possible there are others.
17/v/2014