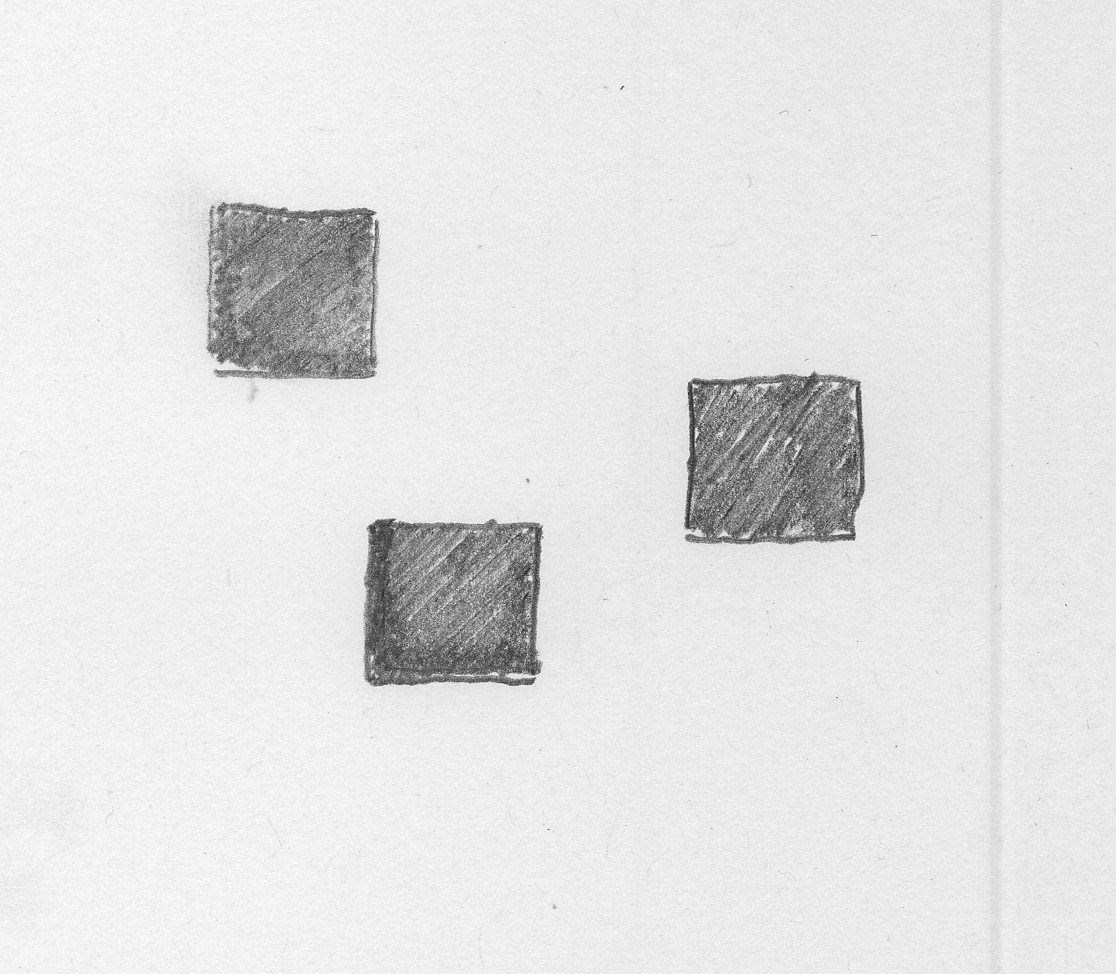 Dear reader,
I wrote these notes for the Origin re-release of Browne, Costello & Grabowsky's landmark album 6×3. I submitted them and asked to see the proofs before they were printed, but for some reason that didn't happen so the copy that you read on the CD cover is blighted with embarrassing gaffes and, well, I'm a bit cross. Here, then, are the notes as they were supposed to appear. The footnotes actually go to notes, the sentences are all complete, and the paragraphing makes greater sense. I regret the need to do this but it's in the manner of clearing my name. [Exit stage right.]
Six by three, the CD-only release from the trio of Browne, Costello and Grabowsky, was launched at City Gallery in Melbourne, on Sunday 1 October 1989. The following year it won the ARIA Award for best jazz album. It was the first of two recordings released by this trio, the other one being When Words Fail (Origin, 1995).
My perspective on this music can only be personal, and I met it when I was much in need of it. Hearing this trio play in the Lounge at Mietta's during 1990 – my first acquaintance with it – was an experience with consequences I feel to this day. The example of a small group playing original music – with titles that related to Australia! – at the time when I had just begun to read Patrick White for the first time and to think about what I might do as an improvising musician, here in Melbourne, was astonishing.
Six by three, purchased very shortly after the performance I heard, remains one of my handful of absolutely essential records. The playing is such that even now, after having heard it for over twenty years, I am still surprised and delighted by the integration within the trio, and the assured and energetic creativity – the personality – of the individual voices. This band's sound is so much its own; the tunes, complicated though they often are, are handled with such dexterity and freedom as to stun repeatedly. It is an album that has influenced me far more profoundly than the more predictable American models to whom contemporary piano players are expected to look.
The three are peerless, each an individual, and together – well, talk about synergy. And the six – these compositions are from the top drawer. 'Three myths', with its 'employ[ment] of two extremes of instrumental style: free associative improvisation and structured improvisation built on a fixed harmonic structure',[1] is a most arresting journey with which to kick things off. The impact of the passage with regular time, when it arrives, is extraordinarily powerful, and its relatedness to what has surrounded it, its reframing of the musical argument mounted so far, is a triumph of imagination and invention. 'Colonial sketch no. 1', described elsewhere by its composer as 'a tribute to folk music. (That's a pretty vague kind of description of what it is, but it's a pretty vague sort of piece. It will be given dramatic substance by the playing, I'm sure. I hope. Thanks.)'[2] demonstrated to me a capacity to reimagine things familiar. 'Vague' is not really the word for music worked so consciously and creatively. I have, in my own compositions, sought to work along similar lines: the known melodic fragment reharmonised, rephrased, re-placed rhythmically; an associative approach to harmony that observes voice-leading principles but needn't cleave to strictly functional relationships, and so on. 'Colonial sketch no. 1' is an object lesson in taking things further. Grabowsky's phenomenal harmonic imagination demonstrated in 'Happy go lucky country', where (for example) both of the first two cadences resolve to B, and yet resist any feeling that no movement has been made – such flexibility is truly remarkable. The compositional resourcefulness that inhabits these six pieces is of a quite exceptional character, and the maintenance of musical identity and personality amidst the variety they demonstrate is breathtaking.
The ensemble's capacity to rise to the challenges of the tunes constitutes a stunning musical endeavour. The melodic invention of Gary Costello is something that repays repeated listening and continued focus; his lithe sense of time and his ability to play in the midst of the chords when appropriate keep the musical texture constantly alive, forever surprising. Allan Browne's signature sound and absolute commitment to the forms is, together with his historical association with Gary, the bedrock of an extraordinary rhythm section. And Grabowsky's own contribution, his subtle sense of pulse and rhythm, his endlessly adaptable approach to chord voicing, and his melodic ingeniousness, make this a truly classic session.
I am delighted that Six by three is coming back into print; it belongs in the collection of any serious student of Australian music, it is of immense importance to the development of jazz in Melbourne, it sounds absolutely splendid, and it is right that it should be accessible once again.
[1] Paul Grabowsky, 'Improvisation as celebration,' Sounds Australian 17 (Autumn 1988): 20.
[2] In performance at the Wangaratta Festival of Jazz, 1992.
19/i/2015