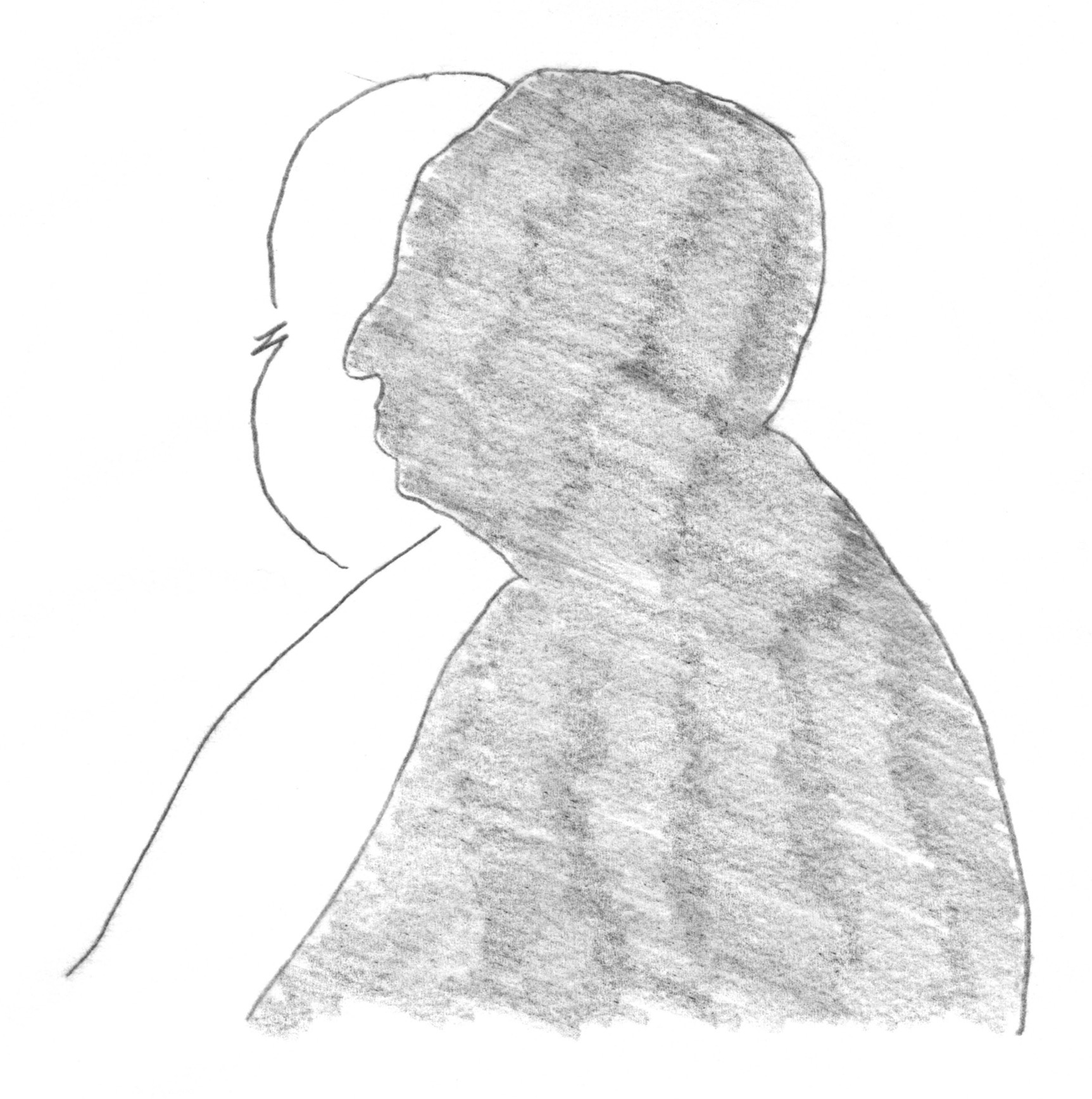 I am a Hitchcock tragic. I have almost all his movies on DVD, and I watch them regularly. I am fanatical about the people with whom he worked – for example, Cary Grant, of whom I've read two biographies in the last year or so, or Janet Leigh, or Anthony Perkins, or Grace Kelly, or Farley Granger, who lived until recently enough that I might even have met him, had I had the mettle – Alfred Hitchcock is, for all his faults, the kind of artist who inspires me for tenacity to purpose, tireless energy, and constant reinvention. I struggle to find the words to convey my admiration for his contribution.
Which is my favourite movie? A good question, that obviously you didn't ask, but that you may have. And a very tough call. I love Jimmy Stewart and Doris Day in the later version of The Man Who Knew Too Much. To think that the kid in that picture is still alive makes my head spin. What if he had a party and invited Caroline from High Society and Arnie from The Trouble With Harry. Imagine the stories. But I digress. I confess, with the incomparably beautiful Montgomery Clift as as Fr Logan, or North by Northwest (it's an airline, in case you're wondering) with Eva Marie Saint, or Vertigo – frequently misunderstood but actually very, very wise – there are so many incredibly great pictures, and each one is an individual statement, a clocking of the moment, an artistic place-marking for which we have every reason to be continually grateful. Marnie, a most uncomfortable picture with Sean Connery wearing the golden bedtime-trousers. Young and Innocent, with Nova Pilbeam's superb turn as Erica Burgoyne, or Dial M for Murder, with Grace Kelly and Ray Milland. Spellbound, with Ingrid Bergman, Gregory Peck, Michael Chekhov and Leo G. Carroll. Carroll being that rare thing in the movie culture of that time: capable of playing both goody and baddy. To Catch a Thief, Notorious, Psycho. So many fabulous films.
One of the things I think about when I'm thinking about creative work is the manner in which when you're committed to something, to completing a film or a painting or a piece of music, that is your exclusive focus for the moment. There was a time when Woody Allen was absolutely consumed by Hannah and Her Sisters, and that was taking all his attention. While Picasso worked on each 'Weeping Woman' it occupied him until it was finished. So too with Hitchcock; the manner of filming Psycho, as different as it was from North by Northwest was the occupation of a time, before it wrapped and he moved on to The Birds.
I mentioned Farley Granger. Star of two of Hitchcock's pictures: Rope and Strangers on a train. Rope is particularly interesting firstly because it's based on a real-life story, and secondly because it's shot with single, complete reels of film. It's said that when they got almost to the end of a take and something went wrong, so they had to go back to the beginning, everyone (in my memory, particularly James Stewart) got the shits. That's understandable; these days CGI makes up for everything that humans can't do, but then it was editing, and that wasn't permitted if you'd decided to make the movie on individual pieces of film. When you watch Rope with this in mind, and see how the camera moves from one room to another, and the kitchen door swings – have you seen it? If not, hurry along now and have a look. I'll wait.
Strangers on a Train (1951) is a macabre story of two fellows who meet on a long train journey. One of them is a tennis star hoping to move to a career in politics and to marry a senator's daughter once he gets a divorce, and the other is a wastrel who hates his father. The latter hatches a plan wherein they can swap the murders they want committed. Bruno will kill Guy's wife, and Guy can kill Bruno's father. Guy leaves Bruno's train compartment light-heartedly congratulating Bruno on his plan, but not imagining for a moment that it will go any further. Bruno however tracks Guy's wife Miriam down, and kills her at an amusement park. Then he tries to get Guy to hold up his end of the bargain, which obviously he doesn't want to do.
Robert Walker plays Bruno, and it is a stunning performance. Sadly Mr Walker died very shortly after the film was completed, but his work here is quite excellent. He is nasty and creepy and manipulative and actually rather scary. Farley Granger as Guy is also very fine; he deals with Anne Morton (Ruth Roman), the woman he is hoping to marry, and her father, Senator Morton (Leo G. Carroll) delicately and his grim situation is entirely plausible. The pas de deux of Guy and Bruno is awkward and the feeling of entrapment surrounding Guy seems inexorable.
I have watched Strangers on a Train a great number of times, and always it satisfies. I have watched I confess a lot too, and North by Northwest and Psycho and Vertigo. It's a tragic flaw that one often wants to live in the movie one is watching. One would love to have the chance to talk psychoanalysis with Ingrid Bergman, or to encourage Janet Leigh to postpone that shower. Woody Allen has spoken from experience about people whose emotional maturity was retarded because of early acquaintance with the cinema and a wishful longing to have everything work out the way it does there. I'm not deluded by happy endings; Steven Spielberg's recent West Side Story is a masterpiece and there is no happiness at the end of that. I wrote already about La La Land and the contentious conclusion of that film has been problematic for quite a lot of people. Anyway [SPOILER ALERT] the final scene of 'Strangers on a Train' is funny, because someone recognises Guy, as happened at the picture's outset, and tries to engage him in conversation; experience has shown him the preferability of letting this kind of attention go.
Anyway this Hitchcock rave is in the context of my next plan for a piece of creative work of my own. The music for Strangers on a Train was written by Dimitri Tiomkin, who scored several of Hitchcock's pictures in the days before Hitchcock had met Bernard Herrmann. I confess and Dial M for Murder are among his scores for Hitchcock. Tiomkin was busy, highly paid, and much awarded, but nowadays if people think of music in the context of Hitchcock they tend to think of Bernard Herrmann because of films like Psycho and North by Northwest. I actually think (and I may have said this before) that there's a PhD to be written on Herrmann's thieving from the modernist orchestral canon; time and time again I'm listening to, say, a Sibelius symphony and I think, 'hey, that's from [Hitchcock movie score by Bernard Herrmann]!'
Tiomkin's richly romantic music for Strangers on a Train is simply wonderful, and his motivic economy is a model of discipline and keen imagination. Here's the theme, transcribed and played by me:
So what I want to do is to develop a piece for the double trio based on Tiomkin's music for this movie. I want to use some of his music, and some of mine, and to develop music based on what he wrote, and to involve improvisation as well. It should be completely different from with whom you can be who you are, because I want my projects to differ from each other. But I love this band to death and I want to give it something new to do. The scores are in Los Angeles, but the word is that at least some of them have been digitised so I may not have to go there to see them. I've never until now had the slightest interest in going anywhere near America, and if I can be spared the journey I'll happily go without it. But I'm writing about the project here so I can give myself the kick up the bum I need to get started on writing it.
24.iv.2023