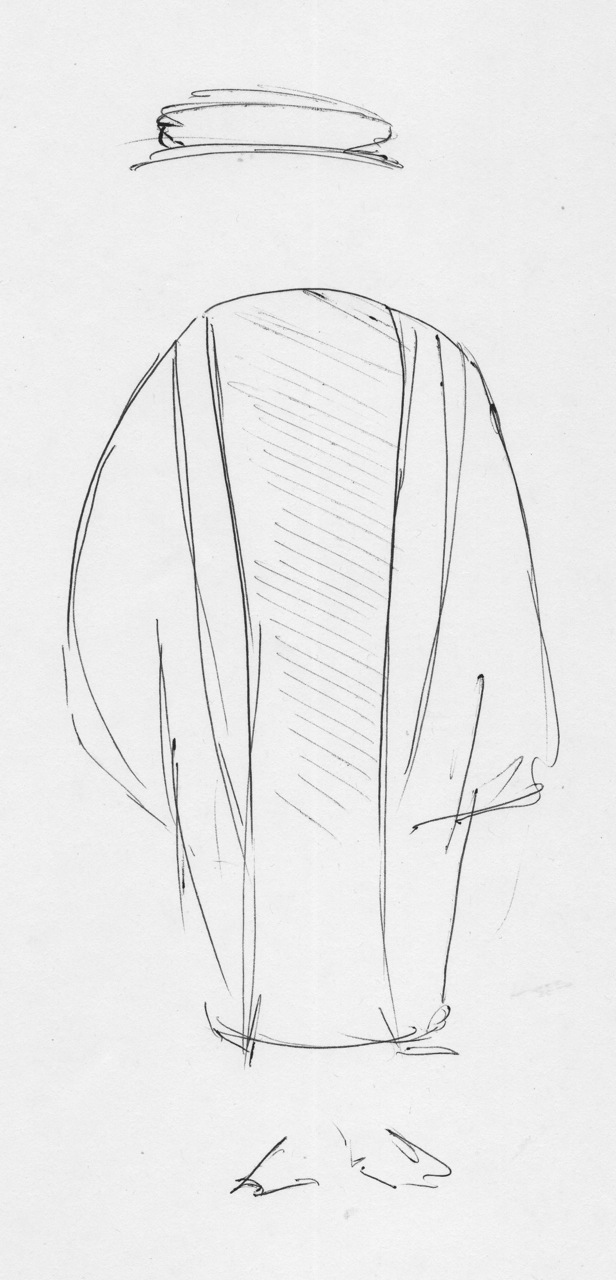 I've not written here for about a month, so I'm going to make up for lost time with something of a rave. If you stick with it, you're an idiot you might find it all ties up nicely, but I can't make any watertight promises about that. There is a better post to come, I hope, before too long.
The thing I envied Sall more than any other as she was training to become a doctor was the very organized manner of her education. She and her colleagues went to lectures and tutorials, and studied, and things were accommodated and rehearsed and thus reproducible, and exams were sat and assessed and results transmitted, and a pass meant success and advancement, but a fail did not. Or maybe if it was a line ball you could do a supplementary exam, but they weren't going to let you get away with making it up as you went along. The knowledge was, or is I guess, a corpus, and one needed to have understood it in its specifics and generalities, as the discrete and the associative, as a collected body of tested and agreed-upon propositions within the progressive and cumulative structure of a six-year undergraduate degree. After you'd hung around the uni for three years they let you loose in the wards – subject to the appropriate level of diligence, one thing led to another. After those six years were up there was plenty more to be done, but you continued along a path well-trodden by your predecessors with the markers in place to guide, the ropes to restrain.
It's arguable that this is a boring educational framework, or that the challenge is only to remember what has been rote-learned and to be able to spit it out on demand, or that the fact-learning is a soul-denying or -destroying path to intellectual and emotional slumber (via pre-occupation) of the most terrifying profundity. And I suppose that if, by chance, you happened to be the kind of person who rose at five to study, then spent ten hours of the daylight at uni, before heading home for a bowl of two-minute noodles and four more hours' study, you might before too long have choked off any other interests that were threatening to take up your time, including (but not limited to) books, music, even friends. (Speaking personally, watching Scrubs is very consoling on that front.)
In any case, I have to admit that part of what was making me consider retraining in law was the seductive thought of accommodating such a body of knowledge, becoming fluent in a new language, another variety of thought, getting a grip on something solid, even sort of belonging, if I may put it with such a tragic edge. Lectures! Tutorials! Books! Ideas! Precedent! And so on.
It's kind of lame and anyway, two days before my offer was to expire I went to the Uni website and declined it. I had been conflicted about this, and even after the grand discussion and forensic examination and archeological dig and so forth had been conducted with Sall – patient, wise, wonderful Sall – I realised that I could still, curiously enough, see myself going in there and clicking on 'accept'. So why did I not?
Well, the main reason I gave (from the available list of options) was 'financial difficulty'. A further $110K debt is not something we really need right now, and although yes, by and by it gets paid off and the training provides a means via which this is made practical, it's a shitload of money and I cost enough as it is.
But that's not all, is it? Let's say this is a mid-life process, or the realization of a mid-life program; I don't feel in crisis as such and most certainly I shan't be getting a tattoo, buying a flash car, or rooting a teenager. Seeking clarity is not served by such panaceae and anyway, tattoos hurt. Clarity and authenticity are what are at issue, and conviction, and responsibility, and resolution and so forth.
I've mentioned before that I went through the VCA, and in the early 1990s the Improv department there was a fabulously loose and embracing love-in where even despite the existence and the passionate demarcation of borders between stylistic or procedural strains the primacy of Who You Are and What You Need To Play was rigorously unquestioned. Beboppers, post-boppers, free players, composers, instrumentalists who wanted to sing, someone who even brought a chainsaw to a recital. No joke – we just about had it all. It was exciting and it was stimulating and some parts of it felt really, really good. And there were exams, but they were pretty hard to fail. Someone once got very aggro and tried to monster Brian Brown, and I think that did the trick. And there was another instance where a trumpet player had become upset about something and asked that the room be held in silence for forty-five minutes – this would be his recital – whereupon as I recall he packed away his instrument and left the building. These were exceptional cases however, and I suspect that the failing of the exams did not interfere with the general developing trend of these students' academic records.
How would it be though if education in musical improvisation resembled that given to medical students? Okay, it would be shithouse. And why? Because music is nothing like medicine, and we musicians are not all trying to do the same thing, and if we did it would be so very tiresome, and you can't tell me that's wrong because I like how it sounds and it's mine. The goals of music education and medical are obviously so different as to defy comparison. Obviously, hey. It's obvious. But in these days of measurable outcomes and quantification and accountancy it seems there are those who would like to see it all the same. And why did I envy Sall? Because the measures were there, and perhaps (to be absolutely blunt) it might be easier not to have to take responsibility for the thought itself, just one's own mastery of it. I'm not really sure.
Since I left the Veece (the first time) I have become partial to the idea that the majority of things you learn that really matter, you have had to teach yourself. I found books about counterpoint, for example, because I had read enough about its importance to musicians whom I admired to make me think it might be worth investigating. And pieces that I was never, ever going to play, like Béla Bartók's string quartets, or David Del Tredici's Tattoo – pieces that struck me as fascinating, dynamic and engaging – I tried to find out some more about not as a means to imitating their sounds or techniques but because they represented something unfamiliar but immediately affecting. One needs to be open. Trial and error are companions for life, and the constant engagement with both has to be a matter of almost daily procedure. Probably no-one can tell you what to play, or how to play it; they can tell you what they're hearing and either what they're liking or what they think is missing, but you have to process this yourself to make it mean something, to make it workable. If the education is, as they say, teaching you how to think rather than what to think, you ought to be able to manage this. But is it?
The codification of jazz language is its enemy, pedagogically speaking, and even the identification of a jazz language sounds dicey to me. In the effort to give students a sense of security, perhaps, or points of focus, things like 'synthetic modes' are dreamed up and passed along like a chalice, transcription is uncritically accepted as worthy even when it constitutes a colossal waste of time, and jazz trivia is valued out of any proportion to its relevance or utility. I am often saying how desperately tedious I find the question 'what do I play over this?' when a student is perplexed by a particular chord. That such a manner of thinking has been engendered in the student is the most distressing thing of all, because s/he has lost all sense of the chord taking its place in a progression, within a harmonic context that can be perceived as greater than any individual sound. That 'what do I play over this?' even seems like a question with meaning makes me grind my teeth in an agonizing sense of hopelessness, for as long as it takes me to draw breath and say 'what went before it? What comes after?' Chord/scale relationships exist, certainly, but the nature of their relationship, always in terms of function and forward motion, must never cease being investigated. Chord/chord relationships are just as important. Harmony is the consequence of line: successions of tones within the line and the relation of each to the others, and one line in concert with another one. (Or two, or three.) Voice-leading. Counterpoint.
It is an almost impossibly challenging thing to strike the right balance between commending students on their efforts, and whipping them into knowing more than they do. Artists are so fragile, right? and they've spent so much for what they can already do; it's their blood you're hearing. But you owe it to them to help them be as good as they can be, to assist them in working their plot in the most productive fashion, to encourage them towards developing self-cultivation as a matter of habit, of instinct.
I am afraid that a search for quick-fix or fit-all solutions to questions like 'what do I play over this?' is the consequence of an attempt having been made to render jazz education amenable to more regularly measureable outcomes, or to make improvisatory practice more dependable, less risky. In a manner of speaking, it's all about fitting in. But conformity is not what motivated Thelonious Monk or Billie Holiday or John Coltrane so, kid, why should you be chasing it? If you think you can get through this improvisatory labyrinth untroubled by wrong notes or something, then you haven't been listening.
Listening being, you know, rather important. The recently published Australian Jazz Real Book is apparently being promoted as 'a resource [to] facilitate a greater knowledge and understanding of the Australian Jazz sound',[1] which sounds great until you examine the assumption that a sound can be transmitted via a printed page. News flash: it can't. (Disclaimer: my compositions are not included in the AJRB, and no, I don't care. You can find them right here on this site, if you want them.) If there were an Australian compositional style, detected among works developed for improvisers, would that be analogous with a 'sound'? Let's not be so lazy with our language, even if so.[2] And really, the idea that there were a single national tendency in this regard is quite preposterous. There are reasons for this, and they're what's worth investigating, rather than some fanciful concept of parochial unity, of sunny Australian easy-going have-a-beer-ity.
Once I presented a paper, with roots in my doctoral research, entitled 'The Red Onion Jazz Band as practitioners of Australian jazz,'[3] and one of the questions that followed came from someone in the front row, who asked, 'did they use any Aboriginal instruments?' I wanted to shake this gentleman until his dentures fell out, and scream, 'haven't you listened to a word I've said?!' but I didn't – I smiled and said no, as a matter of fact, they didn't. My definition of 'Australian jazz' was, I hope, a little more sophisticated than this.[4] Now some people do incorporate instruments from indigenous communities into their music-making, and as far as I'm aware that's okay. But are they more Australian as a result? I think not. The idea strikes me as rather ridiculous. Unless to be Australian is to be appropriative and short-sighted and even slightly patronising.[5]
We have to face assumptions wherever they present themselves. That there's a jazz language. That there's an Australian sound or Australian jazz. That improvisation is a matter of finding modes that fit, and rotating through their constituent elements until a change is made. That music is written music, or music that can be written. Back to clarity and authenticity and all that: what are you going to play?
I have ditched law (and I was never going to go anywhere near medicine) and I am resolved to being a musician. One needs to make up one's mind about things, and devote oneself to the path one has elected to follow. My education has been chancy, in many respects, and while I've been very lucky I have to say I'd have been grateful to have someone insist a little more strongly on my knowing my way around an orchestral score, or the collective spontaneity of Miles Davis's 1960s quintet, or the curly thematic manipulations in the last movement of the Piano Quintet, op. 34, of Brahms.[6] Now is the time to turn whatever it is I did learn to the best possible use. This was a trough, of a kind, preceding the moment at which our last child starts school. It's a bigger moment than that makes it sound – I'm actually apprehensive and may in fact, for the first time, attend the 'tea and tissues' session that is held on the first day of the school year for parents of children commencing prep. But I'll still be learning, still wondering, still willing creation.
Yesterday's AFL Grand Final, in the company of my brother and my parents, was a spectacular occasion. I'm a Melbourne supporter, in as much as anyone who can attend 4-5 games per year and name no players currently on the field can be counted as such, but I live in Hawthorn so I was backing the Hawks. I congratulate them on winning. They can treasure this as they swan off to Vanuatu (or wherever it is they're going) for their celebrations.
---