I'll tell you later in December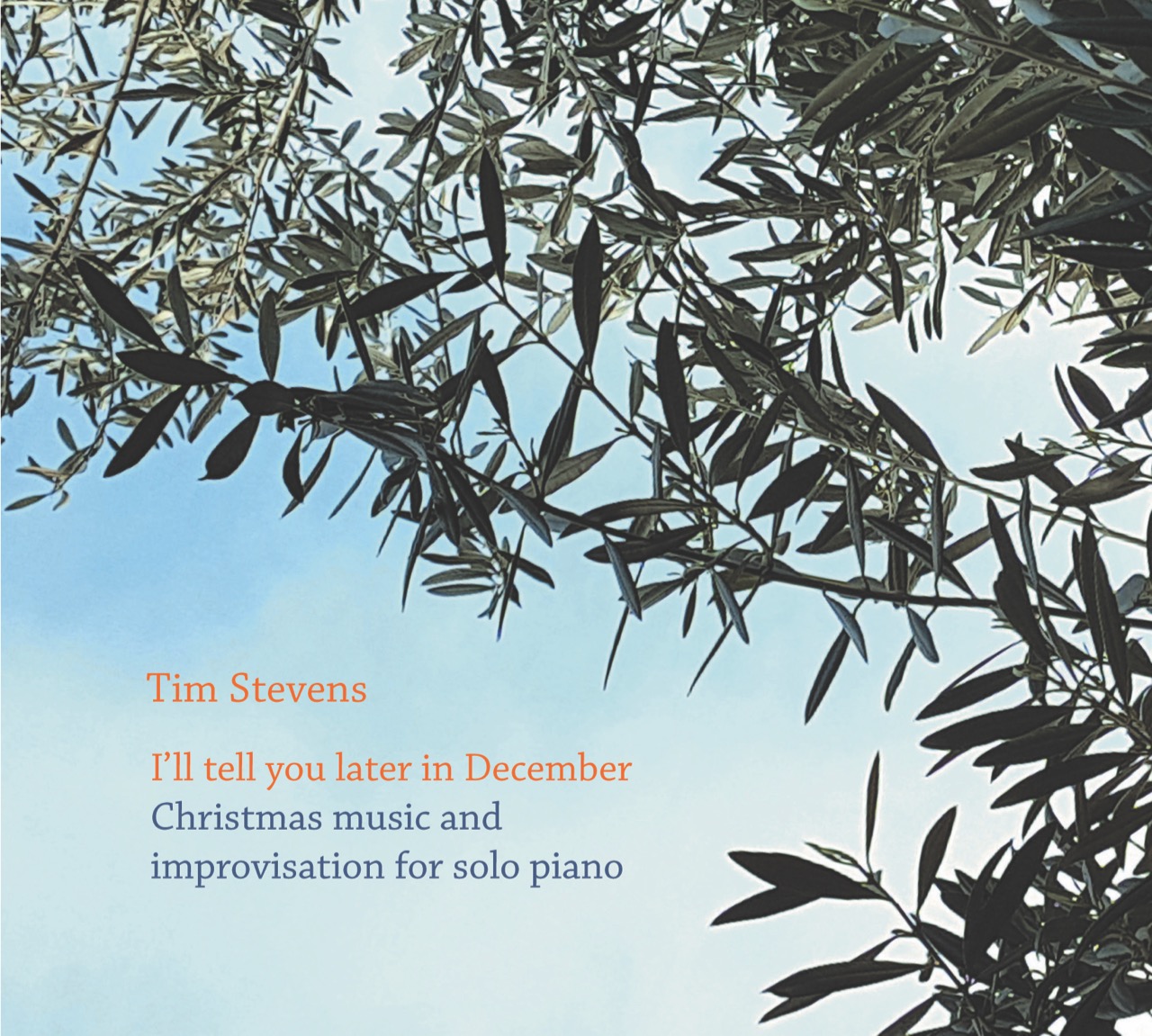 Personnel
I'll tell you later in December is more or less of a sequel to 2015's I'll tell you later, and deals with Christmas music that doesn't include Rudolf or Santa Claus or any of that usual clichéd stuff. We don't have White Christmases in Australia so why carry on about them? There is so much astonishingly beautiful Advent and Christmas music out there and this album peddles a little bit of that. Friends suggested it after hearing I'll tell you later and although initially I resisted, believing Christmas albums to be where careers went to die, the more I thought it over the clearer it became that I could do something very different from the usual Christmas album routine. These pieces, like those that motivated I'll tell you later are ones that I met as a child and either sang myself of heard others singing or playing at Christmas celebrations around town. Described by Alex Raupach as 'a spiritual antidote to every shopping mall Christmas album you will hear in the next ten weeks.'
Press releases are fun. Here's December's:
Tim Stevens:    I'll tell you later in December      RF138
Two years ago Tim Stevens released an album of improvised music working from a selection of sacred pieces he had encountered as a young child.  The project had begun as a concert at the Melbourne Recital Centre entitled Reimagining the Sacred, and the CD recording of the program was entitled I'll tell you later. It began as a kind of auto-ethnographic archaelogy, an effort to trace beginnings of musical language and to examine the nature of continuing influence.
Tim was surprised by the album's reception, since it had seemed so personal and so unlikely to cope in the category-bound environment of contemporary improvised music. The reactions he had to this music however were unexpected and their overwhelmingly favourable character gratified him enormously.
Suggestions were made then that he could do a companion album dealing with Christmas music, and so has evolved I'll tell you later in December. It's like a sequel but can exist entirely on its own. Whereas the process on the earlier recording was to improvise towards the model composition, here things are more mixed up; 'Stellar' has two versions of 'Wie schön leuchtet der Morgenstern' with improvisation between them; 'Following' takes 'Les mages' by Olivier Messiaen as a starting point before improvisation leads to Francis Poulenc's 'Videntes stellam'. Peter Warlock's four-verse 'Bethlehem Down' is played in its entirety but improvisation separates the verses. So there are similarities and differences between the two recordings allowing them to complement each other, but each can be enjoyed alone.
Stevens' improvisational language is fluid and assured, and he is never short of ideas. His manner of keeping the model piece in mind while working with what it offers means that the pieces have structural integrity but can also work quite adventurously away from what is written.  This is Tim's fifth solo piano release on Rufus Records.
It's available through Bandcamp via the link below.
Listen and Buy