with whom you can be who you are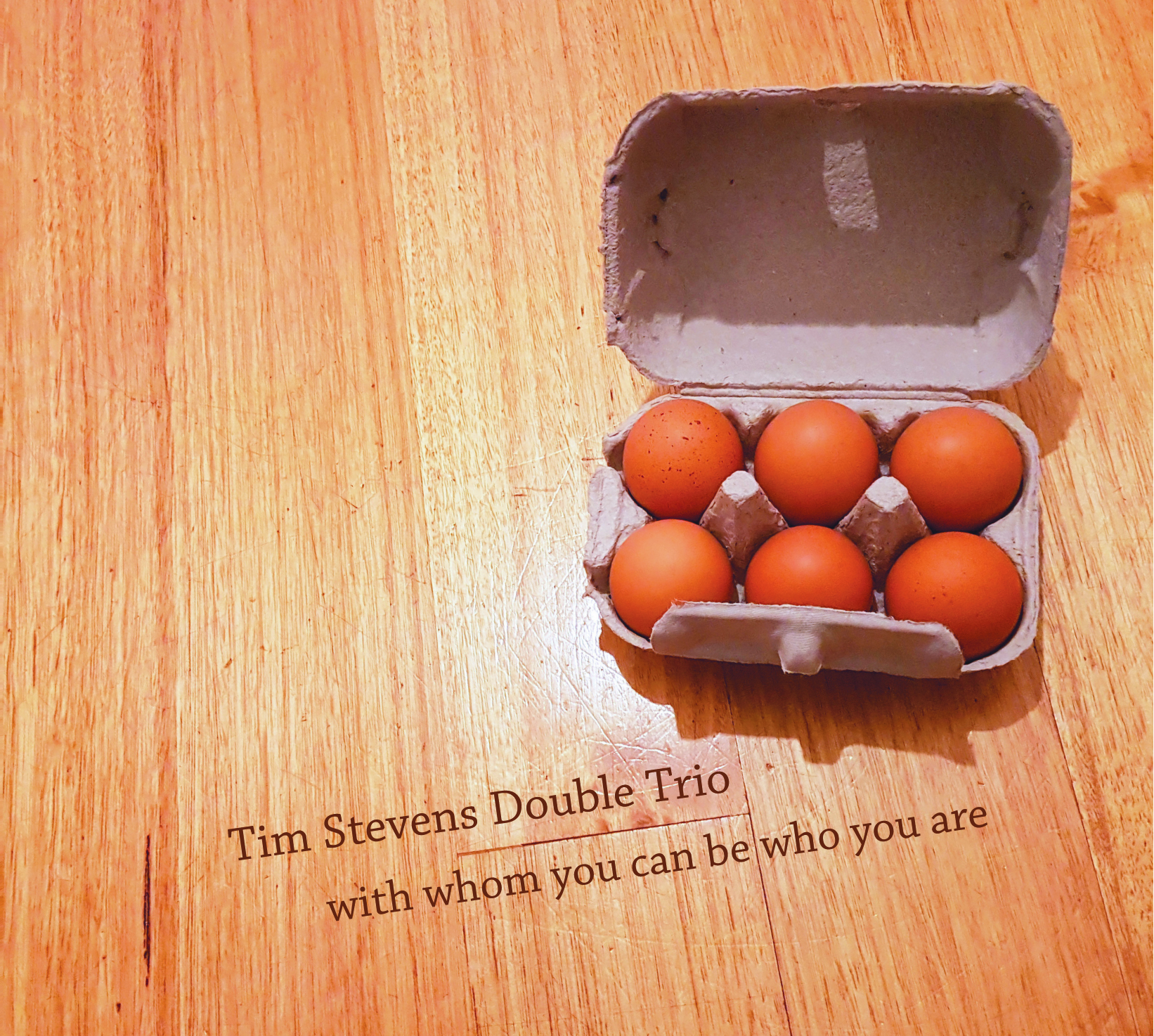 Personnel
Madeleine Jevons, violin
Phoebe Green, viola
Naomi Wileman, cello
Tony Floyd, drums
Marty Holoubek, bass
Tim Stevens, piano
This album is discussed on the Double Trio's front page, so there's not much more to say about it. Sorry.
I do think it's worth hearing though. I can't think of another record like it.
You can read the press release if you'd like to:
Tim Stevens Double Trio: with whom you can be who you are
with whom you can be who you are (Rufus Records RF148) is the stunning new recording from Tim Stevens, who has for this release organized a Double Trio: piano, bass, drums, violin, viola, and cello. The improvising trio meets the classical one and collaboration is the way forward. Original compositions feature the skills and the characters of both, and the challenges are met in style by this ravishing ensemble.
Madeleine Jevons plays violin, Phoebe Green viola, Naomi Wileman cello, Tony Floyd drums, and Marty Holoubek bass, with Tim taking care of the piano. There are seven movements, each named with the initials of a close friend of Tim's. The compositional forms move beyond strict head – solos – head constructs most familiar to jazz audiences. While there are several pieces modeled after this pattern, others set their own terms, permitting the string trio to be featured alone, or the improvising trio on its own, or for the ensemble to work together to create its own unique context. 'm.k.' for example is a through-composed structure that, while featuring a certain recapitulation, is not overly bound by the terms of convention. 't.h.' opens with a long passage featuring in turn the cello, the viola, and the violin, before the jazz trio joins in. 'm.b.' is a set of alternating variations where the trios exchange movements until a tutti is indicated.
Tim's harmonic language is as assured and adventurous as ever, drawing on the jazz idiom but able to complement it with other languages with which he is familiar. The result is a distinctive and original and surprising album that will repay repeated listening.
Digital downloads and/or CDs are available via the link below.
Listen and Buy